Keukenhof and tulips
Details

Category: South Holland - places to visit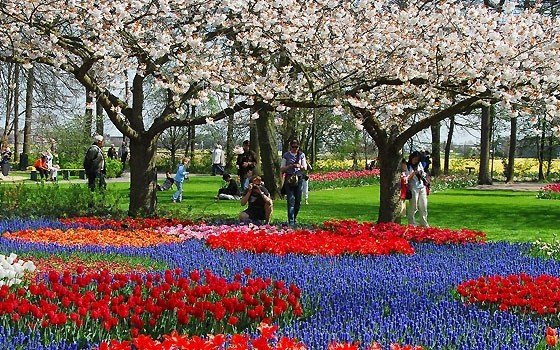 Keukenhof, also known as the Garden of Europe, is the world's largest flower garden situated near Lisse, Netherlands. According to the official website for the Keukenhof Park, approximately 7,000,000 (seven million) flower bulbs are planted annually in the park, which covers an area of 32 hectares.
Kinderdijk
Details

Category: South Holland - places to visit
Kinderdijk is a village in the Netherlands, belonging to the municipality of Molenwaard, in the province South Holland, about 15 km east of Rotterdam. Kinderdijk is situated in a polder in the Alblasserwaard at the confluence of the Lek and Noord rivers.